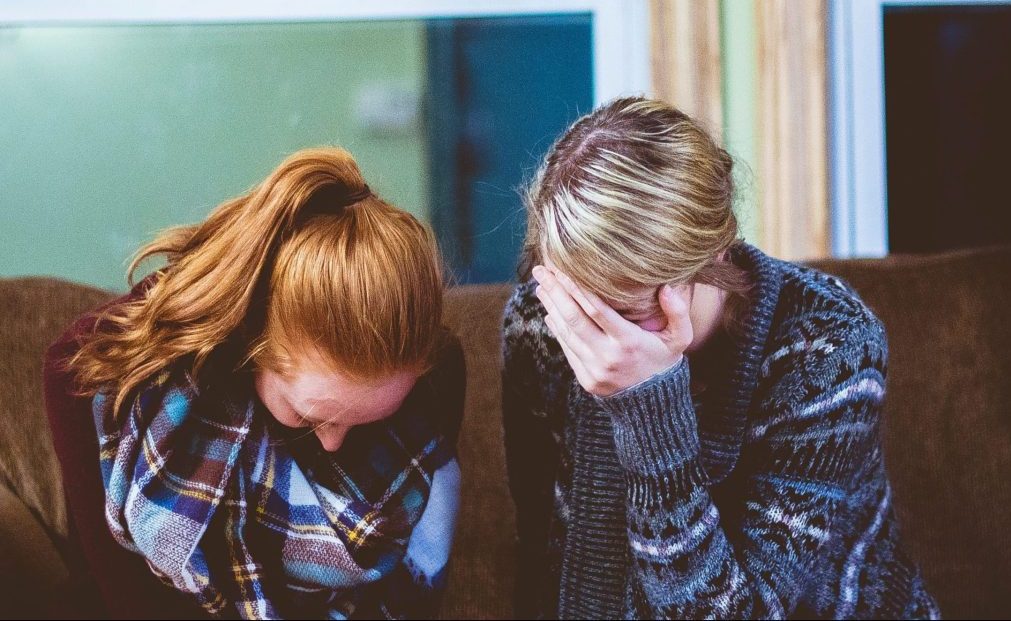 Ruth and Naomi had a special relationship as mother-in-law and daughter-in-law that not many people have. Naomi was special herself for Ruth and Orpah to care about her the way they did. Ruth was an exceptional person who shared so much with Naomi in her grief to gain hope.
The Story of Naomi and Ruth
Elimelek, his wife Naomi and their two sons, Mahlon and Kilion were from Bethlehem in Judah. They decided to go to the country of Moab because there was a famine and their intentions were for it to be a short stay. It didn't happen that way and instead they were there for 10 years. During that time Elimelek died and the two sons were married to Moabite womn named Ruth and Orpah. Later, Mahlon and Kilion died, leaving Naomi alone with the exception of her two daughter-in-laws.
Naomi heard that the Lord had helped her people with food so she made the decision to return to Bethlehem with Orpah and Ruth. As they began their journey Naomi had second thoughts whether or not it was in Orpah and Ruth's best interest to go with her. She tells them to go back home where the chances of remarriage and security were better.
At first Orpah and Ruth both object but Orpah decides to go back home. Ruth refuses to go back and returns to Bethlehem with Naomi. Even though she too is suffering, Ruth helps Naomi in her grief to gain hope.
Naomi's State of Mind
"So the two women went on until they came to Bethlehem.When they arrived in Bethlehem, the whole town was stirred because of them, and the women exclaimed, 'Can this be Naomi?' 'Don't call me Naomi?' she told them. 'Call me Mara, because the Almighty has made my life very bitter, I went away full, but the Lord has afflicted me: the Almighty has brought misfortune upon me." Ruth 1:19-21 NIV
Naomi was a woman of faith and she understood that the Lord is in control of everything and this is something He has allowed in her life. But she is bitter because of losing her family. This is not an uncommon stage in grief and is normal.
1. How did Ruth Show Kindness to Naomi in Her Grief to Gain Hope?
"Then Naomi said to her two daughters-in-law, 'Go back, each of you, to your mother's home. May the Lord show you kindness, as you have shown kindness to your dead husbands and to me.'" Ruth 1:8 NIV
Orpah and Ruth must have had a good relationship with their mother-in-law for her to express such good thoughts. Not many would give credit to their daughters-in-law at any time. Ruth's kindness continues as she makes the choice to go with Naomi. She is expressing what is needed for those who are grieving, a kind and uncritical spirit.
2. How Does Ruth Show Loyalty to Naomi in Her Grief to Gain Hope?
Naomi convinces Orpah to return back to her family. Ruth cannot bear to leave Naomi.
"At this they wept aloud again. Then Orpah kissed her mother-in-law goodbye, but Ruth clung to her." Ruth 1:14 NIV
"But Ruth replied, 'Don't urge me to leave you or to turn back from you. Where you go I will go, and where you stay I will stay. Your people will be my people and your God my God. Where you die I will die, and there I will be buried. May the Lord deal with me, be it ever so severely, if even death separates you and me.' When Naomi realized that Ruth was determined to go with her, she stopped urging her." Ruth 1:16-18
When we are grieving, we really appreciate that person who is there for us. Who loves us and has our best at heart. Ruth could not have been more convincing of her loyalty for Naomi than that day on the road to Bethlehem. This is another way Ruth helped Naomi in her grief to gain hope, the gift of loyalty and love.
When we are grieving, we really appreciate that person who is there for us. Who loves us and has our best at heart. Ruth could not have been more convincing of her loyalty for Naomi than that day on the road to Bethlehem. This is another way Ruth helped Naomi in her grief to gain hope, the gift of loyalty and love.
3. Ruth Sacrificed Her Way of Life for Naomi in Her Grief to Gain Hope
"She asked him, 'Why have I found such favor in your eyes that you notice me–a foreigner?' Boaz replied, 'I've been told all about what you have done for your mother-in-law since the death of your husband–how you left your father and mother and your homeland and came to live with a people you did not know before. May the Lord repay you for what you have done. May you be richly rewarded by the Lord, the God of Israel, under whose wings you have come to take refuge.'" Ruth 2:10b-12 NIV
Ruth was strong, caring and willing to give up everything for the welfare of someone else. Her chances of remarriage and children were stronger if she had gone back to her own family. This also speaks well of the impact of Naomi's life committed to the Lord.
We are grateful for people in our lives that are willing to sacrifice their time and effort to help us when we are struggling. We would all be the better for following Ruth's example.
4. Ruth Gave Practical Help to Naomi in Her Grief to gain Hope
"And Ruth the Moabite said to Naomi, 'Let me go the fields and pick up the leftover grain behind anyone in whose eyes I find favor.' Naomi said to her, 'Go ahead, my daughter.' So she went out, entered a field and began to glean behind the harvesters." Ruth 2:2-3b
In our time of grief we usually are not as concerned about our physical needs. Having someone to help us in running errands and meals can be priceless to us at this time.
Ruth was willing to step out in a country she was not familiar with to help Naomi in providing for them. I'm not sure I could be that brave. Not only did she do it but she was a hard worker as well.
5. Ruth was Generous to Naomi in Her Grief to Gain Hope
"So Ruth gleaned in the field until evening. Then she threshed the barley she had gathered, and it amounted to about an ephah. She carried it back to town, and her mother-in-law saw how much she had gathered. Ruth also brought out and gave her what she had left over after she had eaten enough." Ruth 2:18 NIV
It is important for us to have a spirit of generosity when helping someone who is grieving. Sometimes it is sharing time with them and listening. Often they just need to express their own thoughts, or not express anything at all.
Whether Ruth is intentional in what she did or it is intuitive is unknown. What we do know is she is generous and loves Naomi like a mother. Regardless, Ruth is a blessing.
6. Ruth Listened to Naomi in Her Grief to Gain Hope
"Then Ruth the Moabitess said, 'He even said to me 'Stay with my workers until they finish harvesting all my grain.' Naomi said to Ruth her daughter-in-law, ' It will be good for you, my daughter, to go with his girls, because someone else's field you might be harmed.' So Ruth stayed close to the servant girls of Boaz to glean until the barley and wheat harvests were finished. And she lived with her mother-in-law." Ruth 21-23 NIV
Ruth was listening to her mother-in-law and also taking the advice Naomi was giving her. This was important because thier provision and saftey were involved. Ruth was helping Naomi take another step in her healing.
I am learning so much about the proper way to help someone in their grief or loss. We really don't need to say anything to someone who is grieving. Listen to them and learn what they are saying.
7. Ruth Helped Give Security to Naomi in Her Grief to Gain Hope
Boaz and Ruth married and had a son, Obed. The women of the town told Naomi how blessed she is.
"The women said to Naomi: 'Praise be to the Lord, who this day has not left you without a kinsman-redeemer. May he be famous throughout Israel! He will renew your life and sustain you in your old age. For your daughter-in-law. who loves you and is better to you than seven sons, has given him birth.'"
Throughout this book, we see how Ruth worked toward creating security for both she and Naomi. Each small step, Ruth helped Naomi in her grief to gain hope.
We may not do something as spectacular as Ruth, but we can help those in pain feel secure in their friendship with us and also in their faith with Jesus Christ.
Ruth Accepted the Lord as Her God which helped Naomi in Her Grief to Gain Hope
The most important thing Ruth did was to accept Naomi's God as her own. The events in their lives were planned and orchestrated by the Lord Himself. There was an even bigger event that took place because of Ruth's faithfulness. The child she and Boaz conceived was the grandfather of David. Ruth is one of only four women who are in the genealogy of Jesus Christ. This inclusion reveals the gospel to be for everyone. What a legacy.
I encourage you greatly to study this small but great book on your own. It will enrich your life as it has mine.
If you enjoy character studies, here is the link to a post about Martha in the Bible that I have written.