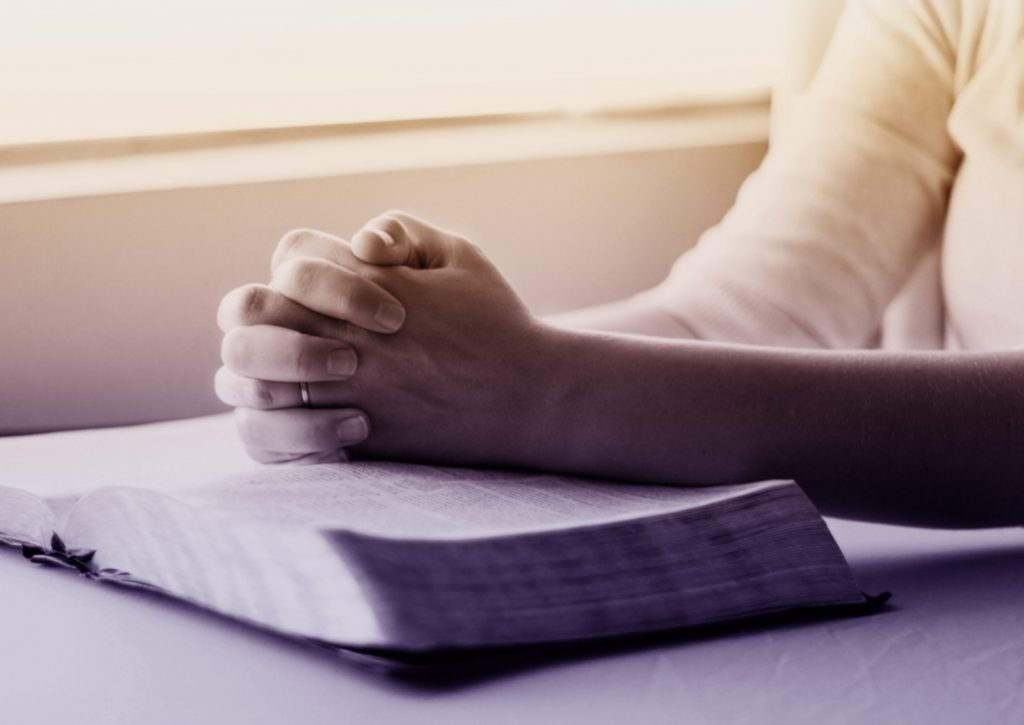 Grief is not something anyone wants to experience. Several years ago I lost my father and that was painful enough. Even that could not prepare us for the last six years. We lost my daughter's husband, my mother and last year, my twenty-one year old granddaughter to injuries from an ATV accident. She was revived but never fully regain consciousness. She suffered for six months before going home to the Lord.
I tell this not for my family, but to let you know we have gone through the same pain as many of you have. It's a hard road under any circumstances, but without the comfort of the Lord during our loss, we would be devastated.
There are many places in the Bible to find comfort. Real people with real problems experienced God's healing presence in their time of loss. These verses bring comfort to me and I want to share them with you.
Christians will have sorrow
John 16:33 "I have told you these things, so that in me you may have peace. In this world you will have trouble. But take heart! I have overcome the world." NIV

People think that Christians are not supposed to suffer and wonder if something is wrong in their relationship with God. The Lord doesn't always remove the situation but is there to comfort us.
It is Alright to Grieve?
1Thessalonians 4:13-14 "Brothers and sisters, we do not want you to be uninformed about those who sleep in death, so that you do not grieve like the rest of mankind, who have no hope. For we believe that Jesus died and rose again and so we believe that God will bring with Jesus those who have fallen asleep in Him." NIV 
Grieving is part of being human. In this verse we are reminded that we have the gift of hope from God to help ease our pain. The Lord wants us to depend on Him and not our own resources which are meager at best.
Who Gives Comfort?
2 Corinthians 1:3,4  "Praise be to the God and Father of our Lord Jesus Christ, the Father of compassion and the God of all comfort, who comforts us in all our troubles, so that we can comfort those in any trouble with the comfort we ourselves receive from God."  NIV
Paul tells us in this passage where we can find our comfort, in God the Father. He is not just speaking words, he is speaking experience. The Lord's work in Ephesus nearly cost his life. What better voice to heed than one the Holy Spirit has taught.
When Does God Give Comfort?
Psalm 46:1 "God is our refuge and strength, an ever-present help in trouble." NIV
The psalmist is giving praise to God in song for his help. Although the particular event is not clear, it doesn't remove what God has done for him. "Ever-present" expresses that God is always there for us and ready to give comfort and strength.
God Gives Us Comfort in Fear
Psalm 27:1 "The Lord is my light and my salvation--whom shall I fear?  The Lord is the stronghold of my life--of whom shall I be afraid?"  NIV
Sometimes fear is added to our sorrow and we wonder what we are going to do. Maybe we've lost our spouse, how are we going to manage without them? It grips our heart and its hard to breathe. We collect our thoughts and realize that God is there and we go to His Word. God's Word has power and as we think of Him, peace fills our soul.
God is Compassionate
John 11:32-36 "When Jesus saw her weeping, and the Jews who had come along with her also weeping, he was deeply moved in spirit and troubled.  'Where have you laid him?'  He asked.  'Come and see, Lord, ' they replied.  Jesus wept. Then the Jews said, 'See how He loved him!' " NIV
Mary, Martha and Lazarus were Jesus' friends whom He loved very much. When he saw the sorrow of Mary and the Jews, he was overcome with compassion and wept. He is waiting to comfort our hearts like no one else can.
Does God Listen?
Psalm 116:1,2 
David is praising God for answered prayer. He has been in distress and found relief in His God. He knows where He can go for answers. We too can know that God is ready to hear us.
God Knows What is Best
Romans 8:27-28 "And He who searches our heart knows the mind of the Spirit, because the Spirit intercedes for God's people in accordance with the will of God.  And we know that God works for the good of those who love Him, who have been called according to His purpose."  NIV
When we are going through trying times, its hard to imagine the good that can come from our grief. So God can bring us to the place we need to be, its best to trust Him and allow Him to work through our suffering. It can be difficult to turn it over because in our limited view we cannot see the outcome God has for us. We see through this very powerful verse, that God has our best in mind. The result is peace.
God Gives Rest
Matthew 11:28-29 "Come to me, all you who are weary and burdened, and I will give you rest. Take my yoke upon you and learn from me, for I am gentle and humble in heart, and you will find rest for your souls."  NIV
When our life is torn from stress and pain, God is willing to take our burdens and lighten our load. Do we allow Him to strengthen us and know what its really like to take Him at His promise? It is ours for the taking.
God Comforts Us in His Love
Lamentations 3:20-23 " I remember my affliction and my wandering,  the bitterness and the gall. I well remember them and my soul is downcast within me.  Yet I call this to mind and therefore I have hope:  Because of the Lord's great love, we are not consumed, for His compassions never fail. They are new every morning; great is your faithfulness."  NIV  
This poem was composed after the destruction of Jerusleum and the authors heart is broken. Moving from verse 20 to verse 21, we see a change in the authors thoughts. In his sorrow he has remembered the Lord's great love and knows there is still hope for Israel. This same love is available to us.
Ephesians 2: 4-5 " But because of His great love for us, God who is rich in mercy, made us alive with Christ even when we were dead in transgressions--it is by grace you have been saved."  NIV
When we think about God's love, it can brings comfort to us even in times of stress and grief.
We Are to Persevere in Sorrow
James 1: 2-4

This may be hard to grasp. Joy? We are talking about God's joy. Doesn't mean we are happy for suffering, its just knowing that God is there for us when we need Him. We grow in our faith when we persevere. 
Our Difficulties Cannot Compare to Glory
Romans 8:18 " For I consider that our present sufferings cannot even be compared to the glory that will be revealed to us."  NET
When the Lord comes back, our bodies will be transformed. We will no longer have pain or suffering like we have now. That is such a wonderful promise from our God, especially when we are in sorrow for someone we love and miss. Knowing we will see them again in their perfection helps heal our hearts.
We Can Receive Comfort by Helping Others
2 Corinthians 1:3, 4 "Praise be to the God and Father of our Lord Jesus Christ, the Father of compassion and the God of all comfort, who comforts us in all our troubles, so that we can comfort those in any trouble with the comfort we ourselves receive from God." NIV
The same verse that draws us to the God of comfort, tells us what He wants us to do in return for his help. We are to console others who are experiencing loss. This not only helps them, it strengthens us. What a double blessing.
Grief is difficult at best. God's solutions are always the right way to soften the blows of life. Reading His Word and applying it to our lives can refresh our souls and encourage us through difficult times.