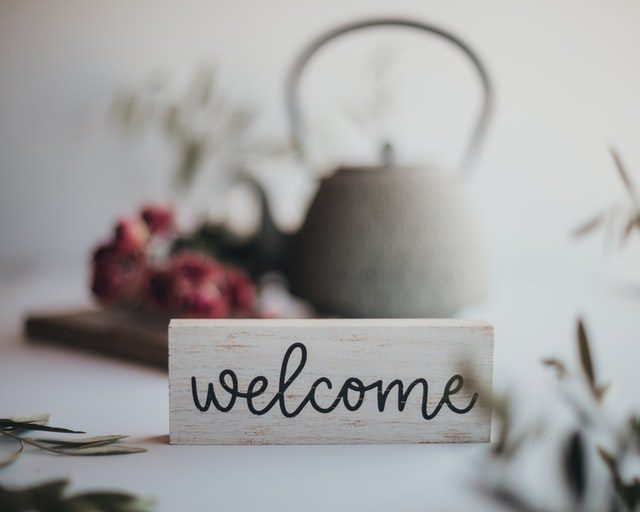 Meaning of salvation
Beginning in Genesis through Revelation, the Bible is about salvation and the redemption of people. God makes it clear what salvation is.
John 3:16 "For God so loved the world that He gave His one and only Son, that whoever believes in Him shall not perish but have eternal life." NIV
In theology the word "salvation" means being saved from sin and its consequences by Jesus Christ's death and resurrection.
Romans 6:23 "For the wages of sin is death, but the free gift of God is eternal life in Christ Jesus our Lord." ESV

Does God really care?
As Christians we have to look at God's Word to know what He thinks. We are all sinners and God is not tolerant of sin. He could have punished us without giving us a way out. Instead He sent His own son to die for us. We had to have someone sinless take our place. God did this because He loves us. Romans 5:8
All the attributes in humans that we admire begin in God. He doesn't choose to have love, He is the source of love. When we choose to love, we draw it from God.
1 John 4:16 "So we have come to know and to believe the love that God has for us. God is love, and whoever abides in love abides in God, and God abides in him." ESV
Yes, God does care. He loves us enough to sacrifice His Son so we can fellowship with Him.
Is there only one salvation?
Acts 4:12 "And there is salvation in no one else, for there is no other name under heaven given among men by which we must be saved." ESV
The Bible says that no one is righteous.
Romans 3:10-12 "as it is written: None is righteous, no, not one; no one understands; no one seeks for God.  All have turned aside; together they have become worthless; no one does good, not even one." NIV
God cannot look on sin. So how can we come to God? Good works? According to God we have none. He cannot look on sin. His plan takes care of that. We need someone without sin to stand in our place. Jesus died for our sin so we can have fellowship with God. Jesus Christ is the only way. John 14:6
Who then is Jesus Christ?
Mark 1:9-11 "And it came to pass in those days, that Jesus came from Nazareth of Galilee, and was baptized of John in Jordan. And straightway coming up out of the water, he saw the heavens opened, and the Spirit like a dove descending upon Him: And there came a voice from heaven, saying, 'Thou art my beloved Son, in whom I am well pleased.'" KJV
Jesus Christ is the Son of God. He was born of a virgin, lived a perfect life and ministered for three years. His own people rejected Him, which was foretold in the scriptures. They then crucified Him. He died in our place but He did not stay dead. He arose on the third day. This is the proof of who He is. Death cannot keep God down.
Why do we need salvation?
When God created Adam and Eve, He gave them the ability to choose between right and wrong. They were told not to eat of the Tree of the Knowledge of Good and Evil. When faced with the beautiful and delectable fruit, they quickly forgot the command from God and ate. In a twinkling of the eye, humans sinned and separated themselves from God. Sin became part of the human condition.
Romans 5:12 "Therefore, just as sin came into the world through one man, and death through sin, and so death spread to all men because all sinned" ESV
As was mentioned earlier, God does not tolerate or look on sin.
Psalm 5:4-5 "For you are not a God who delights in wickedness; evil may not dwell with you. The boastful shall not stand before your eyes; you hate all evildoers."
Since God will not communicate with us because of our sin, what is the solution? It is impossible for us to do anything to alleviate the problem.
Because of God's love for us, He chose to give the solution. The only one that could help would have to be sinless. That one is Jesus Christ, God's only Son.
2 Corinthians 5:20-21 "Now then, we are ambassadors for Christ, as though God were pleading through us: we implore you on Christ behalf, be reconciled to God. For He made Him who knew no sin to be sin for us, that we might become the righteousness of God in Him." NKJV

What role does repentance have in salvation?
In the Bible, repentance means to "change one's mind". When it relates to Jesus Christ, it means to move away from rejection of who He is.
Acts 20:21 "testifying both to Jews and to Greeks of repentance toward God and of faith in our Lord Jesus Christ." ESV
Our acceptance of Christ includes His way of life over our sinful one. We need to acknowledge that we are sinners and need Jesus Christ to save us. Without this genuine step, we are not really accepting Him.
2 Corinthians 7:10 "For Godly grief produces a repentance that leads to salvation without regret, whereas worldly grief produces death." ESV
Salvation is about what Jesus Christ did. He died a perfect man for our sin.  He bled and suffered for us. This is God's remedy for our sin.
 
What do we need to do to be saved?
God's plan of salvation is very simple. We have to admit to God that we are a sinner.
Romans 3:23 "for all have sinned and fall short of the glory of God," ESV
Accept the gift of God in Jesus Christ His Son who died for us so we can spend eternity with Him.
Romans 10:13 "For, 'Everyone who calls upon the name of the Lord will be saved,'" NIV
Romans 6:23 "For the wages of sin is death, but the free gift of God is eternal life in Christ Jesus our Lord." ESV
If we genuinely do this, we are now saved and a follower of Jesus Christ. Scripture says,
Luke 15:10 "In the same way, I tell you, there is rejoicing in the presence of the angels of God over one sinner who repents." NIV
God wants everyone to come to Him. There is no one that is unacceptable. It doesn't matter what someone has done, God is waiting with His arms wide open.