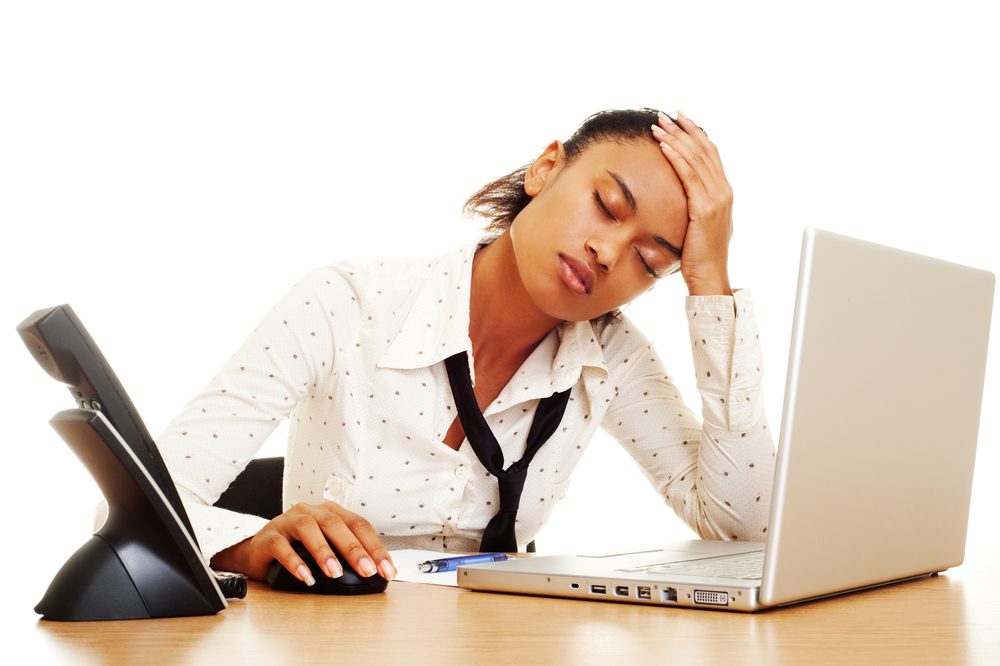 Merriam-Webster defines the word weary as " exhausted in strength, endurance, vigor or freshness." When we are feeling weary this goes beyond being tired. This is that moment when life seems to have dealt its last blow to our strength. We lose all interest about what we are dealing with and just want to give up. We are feeling weary and lost.
How do we deal with it? Most of the time we depend on ourselves to dig our way out of the abyss. It's usually not successful and we try to ignore the underlying problem.
The Bible tells us there is refreshment to our weary souls found within its sacred pages. All that is needed is to pick it up and read. There is power here.
Why Do We Need Strength from God?
"Watch and pray so that you will not fall into temptation. The spirit is willing, but the flesh is weak." Matthew 26:41 NIV
Jesus is talking to the disciples in the Garden of Gethsemane. He has come back from a session of prayer to find the disciples sleeping. He admonishes them that they should be in prayer too to help keep them away from temptation.
We are human and in our flesh we cannot do the tasks that God has for us. We need His strength because we have none.
What Does God Say About Feeling Weary?
"He gives strength to the weary and increases the power of the weak." Isaiah 40:29 NIV
God does not want His children to be anywhere but in His joy. Weariness is from doing everything in our own strength instead of God's. When we place our lives in His hands, He shows us the right way to handle it. It won't be perfect but it will be easier with His help.
What Does it Mean for God to be Our Strength?
"Have I not commanded you? Be strong and courageous. Do not be afraid; do not be discouraged, for the Lord your God will be with you wherever you go." Joshua 1:9 NIV
God is talking to Joshua in this passage as he is taking over Moses' position as leader of Israel. He is now to lead God's people into the promised land. He is told to be courageous about his new responsibilities because God will be with him wherever he goes.
When we depend on God as our strength, we can go throughout life knowing He is with us. We can have courage when facing difficulties and we can overcome feeling weary. He will gladly remove our burdens.
What Does God Give to Those Feeling Weary and Weak
When God gives His strength, there are benefits to help us. Rest, peace and joy are there when we rely on Him.
"Truly my soul finds rest in God; my salvation comes from him.
Truly he is my rock and my salvation; he is my fortress, I will never be shaken." Psalm 62:1-2 NIV
As our salvation comes from God, so does our rest. This occurs as we realize He is our place to hide and find comfort in times of trouble.
"Peace I leave with you; my peace I give you. I do not give to you as the world gives. Do not let your hearts be troubled and do not be afraid." John 14:27 NIV
As humans, we are not capable of having peace for any length of time. God's peace is unlike ours and is long-lasting when our focus is on Him.
As we see the world around us, we become overwhelmed with the chaos. Looking through God's perspective changes our view for the better.
When we have God's strength we can do what is needed and His peace sustains us through the stress. We are able to accomplish more without feeling weary.
Joy:
"Restore to me the joy of your salvation and grant me a willing spirit, to sustain me." Psalm 51:12
The Dictionary of Bible Themes gives the meaning of joy as dependent upon the work of God the Father, Son and Holy Spirit. This is not based on events that change constantly but is reliable because God is the same every day.
True joy comes in our relationship with Jesus Christ. As we pray and read His Word, our joy is made complete.
What Does the Bible Say About Taking Time to Rest?
Feeling weary can come from different directions. Overloading ourselves and not taking time to rest can set us up for trying times.
"Then, because so many people were coming and going that they did not even have a chance to eat, he said to them, "Come with me by yourselves to a quiet place and get some rest." Mark 6:31 NIV
Jesus is telling the disciples to go to a quiet place to rest because of all the people surrounding them. Even in doing the Lord's work, there is time to replenish ourselves.
The Lord wants us to be healthy mentally and physically as well as spiritually. Each of these work together for our body to function efficiently. Take time to rest physically as well as spiritually.
How Do We Enter God's Rest?
"Come to me, all you who are weary and burdened, and I will give you rest. Take my yoke upon you and learn from me, for I am gentle and humble in heart, and you will find rest for your souls." Matthew 11:28-29 NIV
These words of Jesus Christ are the answer to entering God's rest. It is the only way to truly rest in God. Once we accept Jesus Christ as our Savior, living in obedience allow us to remain in that rest.
"but those who hope in the Lord will renew their strength.They will soar on wings like eagles; they will run and not grow weary, they will walk and not be faint." Isaiah 40:31
How Do We Strengthen Ourselves in the Lord?
Drawing closer to the Lord in our daily lives can help us maintain strength in the Lord. This can help keep us from feeling weary and retain God joy.
Here are some ways to help us walk closer to the Lord.
"And pray in the Spirit on all occasions with all kinds of prayers and requests. With this in mind, be alert and always keep on praying for all the Lord's people." Ephesians 6:18 NIV
What better place to begin than on our knees in reverance to our God and Father. As we communicate with Him about our life and feelings, we see His love and compassion. Seeing the changes in our life for the better only encourages our heart to seek Him.
"All Scripture is God-breathed and is useful for teaching, rebuking, correcting and training in righteousness, so that the servant of God may be thoroughly equipped for every good work." 1 Timothy 3:16-17 NIV
This passage tells us about the attributes of God's Word. Whatever problem we have, the answer is here. The Bible is given to us so we can learn who God is and then tell others about Him.
Fellowship With Other Believers
"not giving up meeting together, as some are in the habit of doing, but encouraging one another—and all the more as you see the Day approaching." Hebrews 10:25 NIV
Fellowship with others who hold the same beliefs is very encouraging and uplifting. The communion between believers is a wonderful place to see lives changing in the Lord. Going to church is one form but wherever two or more are gather together, the Holy Spirit is there to bless. Don't forget to fellowship together.
Feeling Weary?
Even the word, weary seems to drag. The Lord does not want us to be weary but to have freedom in this life to enjoy and prosper.
These questions have been asked and the answer is in God's Word. The challenge is not that it works but will we allow it to work. Coming to Jesus Christ is about giving back to Him for what He did for us. This giving benefits us and allows us to draw closer to our creator's will for us.
I hope you join with me in seeking His Best. If you have any questions to help in this discussion, please comment.
What