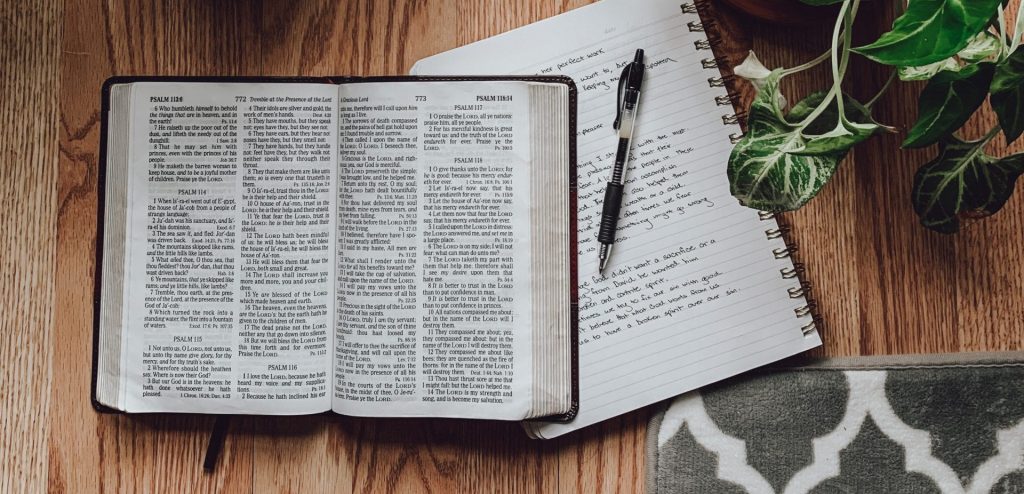 What is spiritual growth? We know that growth of any kind comes by knowledge and use of that knowledge becomes understanding. Lack of development does not gain anything but exploration creates forward movement. The journey begins by a desire to know and seek God through His Word.
Matthew 7:24 "Therefore everyone who hears these words of mine and puts them into practice is like a wise man who builds his house on the rock."  NIV
Spiritual growth is the Holy Spirit leading us to be more like Jesus Christ. When we follow that desire, we begin to grow past the beginning stages of belief to confirming that belief with our behavior. There are many keys to growing spiritually. Eight are listed below.
Salvation
The most important key is salvation. Without the initial step of accepting Jesus Christ as our Savior, we will not grow spiritually. We only receive the gift of the Holy Spirit when we become Christians at the moment of our rebirth.
The Holy Spirit carries out what Jesus Christ accomplished on the cross. Without Him, we can't do anything. We need to make sure we have taken this step of faith.
John 3:16 "For God so love the world that He gave His one and only Son, that whoever believes in Him shall not perish but have eternal life."  
John 14: 25-26 "All this I have spoken while still with you. But the Advocate, the Holy Spirit, whom the Father will send in my name, will teach you all things and will remind you of everything I have said to you." NIV
When we become followers of Jesus Christ, our nature is changed by the Holy Spirit.  Our desire to be more like Jesus begins to transform our lives and becomes apparent in our motives and behavior.
2 Corinthians 5:1 "Therefore, if anyone is in Christ, he is a new creation.  The old has passed away; Behold the new has come."  NIV
Prayer
Prayer is the second key to growing in the Lord. As in any other part of our lives, communication is vital. Talking to our spouses is necessary in marriage. Knowing their goals, needs and desires help prepare us to form a better relationship. It's the same with Jesus Christ. God wants us to express our needs and desires so He can help guide us to what is best. This is also the time to confess sin in our lives. He wants to know we are sorry when we break fellowship with Him.
Philippians 4:6 "Do not be anxious about anything, but in everything by prayer and supplication with thanksgiving let your requests be made known to God." ESV
1 John 1:9 "If we confess our sins, He is faithful and just to forgive us our sins and purify us from all unrighteousness."  NIV
Prayer draws us closer to the Lord. It prepares our hearts for listening to God's will in our lives. What better way of growing spiritually than sweet communion with our Lord?
Reading God's Word
If we want to do a project and are inexperienced, what is one of the first things most of us do? Go to the source. That is, someone who is experience and can take us through the process. That is what God's Word is about. Many Christians through the ages have gone to the Bible for guidance and found God's help.
As Christians, we need advice on how to live. Not only moral issues, but matters of the heart. The Lord has blest us with having access to His Word, not only to learn what to do, but how to do it God's way. There are many opinions about Jesus Christ and His way. We need to go straight to the key of God's Word to make sure that our way is His way.
1 Timothy 3:16-17 "All scripture is breathed out by God and profitable for teaching, for reproof, for correction, and for training in righteousness, that the man of God may be competent, equipped for every good work.
Worshiping in Church
What about Church? There are some who feel it is unnecessary, that we can worship anywhere and we can. Let's go to God's Word and see what it says in Hebrews 10:25.
Which opinion is best?
The key to the purpose of church is worshipping God. We set aside time to show that we love and want to praise Him for who He is and what He has done for us. When we gather in His name, we not only grow closer to God but fellow Christians.
Church is a prime place for the Gospel to be given. People who are seeking God have a chance to go where they can get answers from God's Word. They are looking for guidance they can trust. We can share our faith to encourage unbelievers by going to church and at the same time, grow our own faith.
Fellowship with Other Believers
Fellowship with others in Christ is key. Sounds like church? That's true. The same principles guide us out of church as well as in church. We need to build a relationship not only with Jesus Christ but our sisters and brothers as well.
We need others in Christ to be there when we become discouraged. Someone to remind us that God loves us just as we are. Christian friends are an extension of God's arm and we are blest when we cultivate that fellowship.
1 Thessalonians 5:11 "Therefore encourage one another and build each other up, just as in fact you are doing." NIV
Wgge need others in Christ to be there when we become discouraged. Someone to remind us that God loves us just as we are. Christian friends are an extension of God's arm and we are blest when we cultivate that fellowship.1 Thessalonians 5:11 "Therefore encourage one another and build each other up, just as in fact you are doing." NIV
Giving
Giving to the Lord is not just about money. There are many ways and venues to help in God's work. In the Bible the key to giving is attitude. When we love someone we want to share what we have. It could be a talent, time or energy.
Churches and ministries depend on the Lord to sustain them. It is our responsibility to meet those needs, especially when they are working for us. What we give is very small when you compare it with what Jesus Christ has done for us. Giving continues the work of God and we are joined together through our gifts. Hebrews 13:16
Serving
Our seventh key to growing spiritually is serving our Lord. It does not have to be only in the church. There are many great organizations to help. Food banks, The Salvation Army, and homeless shelters are just a few. So many need someone just to give their time. What better way than to help someone who is hungry.
When we are participating in a church regularly then we should be sharing our time to help ease the load of maintaining the church. Most ministries in the church are short on help. If you have talents or abilities in certain areas, this can help direct you where to volunteer. Your reason for working is much more important than what you are doing.
1 Peter 4:10 "Each of you should use whatever gift you have received to serve others, as faithful stewards of God's grace in its various forms." NIV
Witnessing
Witnessing to unbelievers is our last key. Certainly not the least as this is our commission and purpose in life straight from Jesus Christ.
Matthew 28:18-20 "Then Jesus came to them and said, all authority in heaven and on earth has been given to me.  Therefore, go and make disciples of all nations, baptizing them in the name of the Father and of the Son and of the Holy Spirit, and teaching them to obey everything I have commanded you. And surely I am with you always, to the very end of the age." NIV
Be ready to give an answer to everyone for the hope we have in Christ. We rely on God's strength to witness to others.
1 Peter 3:15 "But in your hearts revere Christ as Lord.  Always be prepared to give an answer to everyone who asks you to give the reason for the hope that you have. But do this with gentleness and respect." NIV
Although we may be shy and feel awkward about our testimony, remember who we depend on. Relying on the Holy Spirit will help us overcome obstacles. It is not our words that will bring them to the Lord but His. What a relief.
Luke 12:11-12 When you are brought before synagogues, rulers and authorities, do not worry about how you will defend yourselves or what you will say.  For the Holy Spirit will teach you at the time what you should say." NIV
Spiritual growth has many keys for us to consider. We have talked about some important ones. Loving the Lord places our heart in the right position for Him to work.
We need to become closer by making sure we are pleasing to Him. Communication through His Word and prayer is vital to keep our attitudes ready for growth. He wants to hear from us.