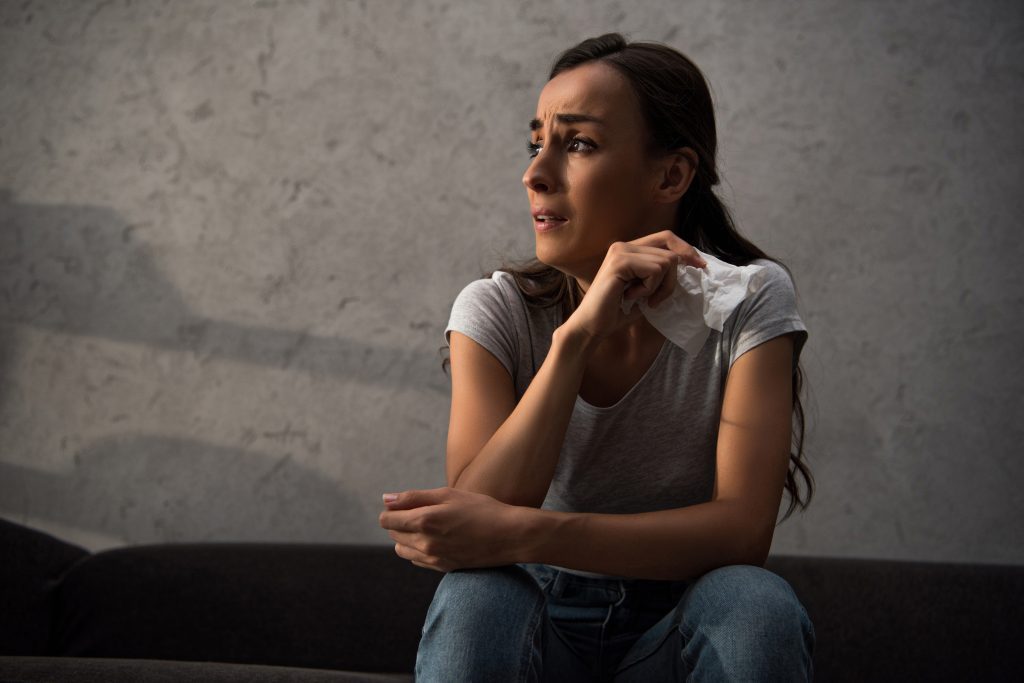 To me grief comes down to one word-PAIN. Losing someone involves every part of us and creates a vaccum in our lives that can be very painful. We feel like the world will never be normal again. In a sense, it's true. Our world without that person will never feel right because we can't replace them. Here are 7 questions with verses to help in the pain of grief.
Why Does the Pain of Grief Hurt?
According to Altum Health. "As human beings, we are programmed to attach to other people. Our attachment to others makes us feel safe, secure, and connected in the world. From the time we're born, we immediately try to attach to our primary care givers. So when we lose somebody that we love, when we lose somebody to whom we are connected, that pain, that mourning, that grief, that is the pain of detachment. It's the pain of detaching from somebody else who is not going to come back."
The closer we are to the person we have lost, the more difficult it can be to adjust. My mother lived behind me and therefore we saw each other frequently. There are all kinds of triggers to remind me of her. At first the memories were painful, now they can be a source of joy. I'm not saying I don't have tears anymore, but there can be pleasant moments too.
"But as for me, afflicted and in pain–may your salvation, God, protect me. I will praise God's name in song and glorify Him with thanksgiving." Psalm 69:29-30 NIV
The Lord understands our sorrow and our need to mourn. He graciously gives us tools in His Word to help us overcome our pain. We, as the Psalmist above, can still praise our God.
What are the Physical Signs of the Pain of Grief?
Here are some possible physical signs when experiencing the pain of grief. Some people do not experience any physical problems but if we are having these signs it will help us to understand why. These are from WebMD.
There are others that can be viewed on WebMD. These are some of the more common ones. I have mentioned these to show that grief affects every part of our system and why it is so important to take care of ourselves.
"And my God will meet all your needs according to the riches of His glory in Christ Jesus." Philippians 4:19 NIV
What are Some of the Emotional Signs of the Pain of Grief?
We are more proned to think about the emotional aspects of grief because grief itself is an emotion. There are many feelings that become intertwined with our mourning. Below are a few.
anxiety
sadness
depression
denial
numbness
loneliness
guilt
fatique
anger
The reason for this list is to let us know these emotions are normal in the pain of grief. We are not bad or crazy because we experience them. We can rely on the Lord to help us overcome them and grow stronger.
"My flesh and my heart may fail, but God is the strength of my heart and my portion forever." Psalm 73:26 NIV
What are Some Ways to Process Grief?
Being able to understand more about what we are going through can help us through the pain of grief. HelpGuide.org suggests these tips that could help.
Acknowlege the pain
Accept grief can trigger many different and unexpected emotions
The grieving process is unique to the individual
Seek out face-to-face support from people who care about you.
Take care of yourself physically
Talking to another Christian or someone who has gone through grief can really help us lessen the pain. The Lord can use others to encourage us and give us a breath of friendship that we need. Ultimately He is our source of comfort, strength and above all His love.
"So do not fear, for I am with you; do not be dismayed, for I am your God. I will strenthen you and help you; I will uphold you with my righteous right hand." Isaiah 41:10 NIV
Why is the Pain Unbearable?
Whenever our pain completely takes over our lives, grief is said to become complicated. If we are unable to function in life because of our sorrow over the death of a loved one, we need to refocus. Grieving is difficult and as long as we continue to let it rule our lives, our wound will remain open and not be able to heal.
"He heals the brokenhearted and binds up their wounds." Psalm 147:3 NIV
The Lord is ready to bind our wounds when our heart is broken and feels like it can't be repaired. We need to release that sorrow and place it on His back. What is so great about His healing is it is covered in love.
What Can be Done to Help Ease the Pain of Grief?
Give yourself time
Talk to trusted friends
Take care of yourself
Returns to hobbies
Join a support group
These are ideas from HelpGuide.org to help ease the pain of grief. This may take some time before we are ready and that's ok. The Lord is there for us and He is patient. He will guide us every step of the way in His love.
"Trust in the Lord with all your heart and lean not on your own understanding; in all your ways submit to Him, and He will make your paths straight." Proverbs 3:5-6 NIV
How Long Will This Pain Last?
"There is no set timetable for grief. You may start to feel better in 6 to 8 weeks, but the whole process can last anywhere from 6 months to 4 years." FamilyDoctor.org
Everyone is different in how they handle grief. As time goes on we have a tendency to get a little better each day. We begin to drift back into routines and are able to do more. This is not to say we will never have moments of sadness and loneliness. It doesn't mean we are leaving that person behind, they just become a different part of our life. One we can remember in joy and love.
"Praise be to the Lord, to God our Savior, who daily bears our burdens." Psalm 68:19 NIV
We will never truly overcome losing someone we love. In my grief I still have moments when I cry because I miss that person. With God's healing and grace, I can think of them in love and remember parts of them that encourage me. I try to learn from them how to become a better human being.
If you have something to share, please leave a comment.