Trusting Jesus wholeheartedly determines our strength in times of trouble. This is the answer of going from loss to hope. In my own life it is becoming very apparent, instead of questioning God, I need to allow Him to strengthen my trust. If I can't depend on Him in trying times, how can I trust Him with my salvation?
I think we separate so much in our walk with Jesus Christ because we are still depending on our own strength. How can we do that knowing how much trouble we stay in? Its not like we have proven ourselves to be self sufficient.
This lesson we're going to look again at Proverbs 3:5-6 but only at the first line, "Trust in the Lord with all your heart".
Some questions to think on as we study is:
What does scripture say about trusting Jesus wholeheartedly?
What does Jesus say about trusting HIm?
What does it mean to trust Jesus wholeheartedly?
Bible Verses About Trusting Jesus Wholeheartedly
Proverbs 3:5-6 
"Trust in the Lord with all your heart and lean not on your own understanding; in all your ways submit to him, and he will make your paths straight."
"with all your heart." We added last lesson that this meant "nothing wavering," We are going to look at a couple of verses to help us understand this a little better
James 1:6-8
"But when you ask, you must believe and not doubt, because the one who doubts is like a wave of the sea, blown and tossed by the wind. That person should not expect to receive anything from the Lord. Such a person is double-minded and unstable in all they do."
Here is what Expositor's Bible Commentary (Abridged Edition): New Testament says about this verse.
"Although nothing in God prevents him from giving wisdom to his people, a barrier may exist in them. When they ask, they "must believe and not doubt." Their faith must be more than mere acceptance of a creed. To believe is to be confident that God will give what is requested. The extent of faith that God looks for is emphasized by the words "not doubt". "Doubt" describes one who is divided in the mind and who wavers between two opinions. One moment he voices the yes of faith; the next moment it is the no of disbelief. Such an attitude is graphically illustrated by "a wave of the sea." Completely lacking in stability, it is "blown and tossed by the wind." First there is the crest, then the trough. Instead, prayer that moves God to respond must be marked by the constancy of unwavering faith."
This is what we look like in a state of unbelief. If we are not trusting, then we're not believing. How is God going to help us when we are changing from one point to the other?
Hebrews 10:2
" let us draw near to God with a sincere heart and with the full assurance that faith brings, having our hearts sprinkled to cleanse us from a guilty conscience and having our bodies washed with pure water. Let us hold unswervingly to the hope we profess, for he who promised is faithful."
In this verse the writer shows us how to approach God. We come to Him with sincerity and full assurance that He is going to take care us. Full assurance of faith means "unwavering confidence". BibleHub.com
We are to hold on to the hope we have in Jesus Christ "unswervingly". This means no shifting to the left or right of our trust in Jesus.
What does Jesus say about trusting Him?
John 14:1 "Do not let your hearts be troubled. You believe in God; believe also in me."  
Here Jesus is asking His disciples and us to trust in Him the same as we trust in God the Father. What do we gain from this? Untroubled hearts.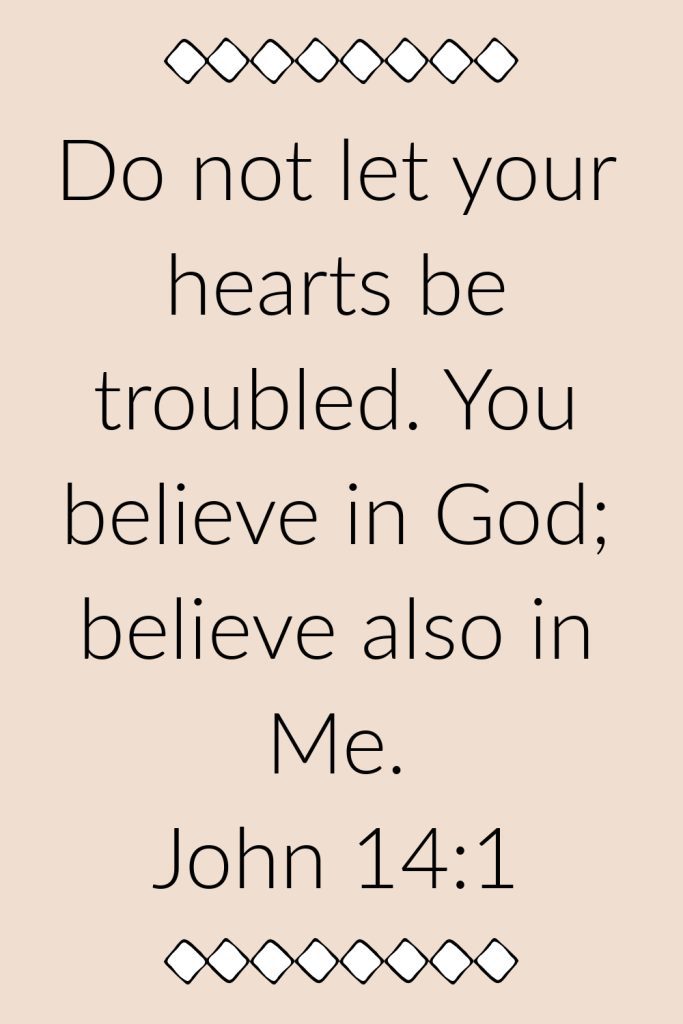 Luke 8:49-50 
"While Jesus was still speaking, someone came from the house of Jairus, the synagogue leader. 'Your daughter is dead,' he said. 'Don't bother the teacher anymore.' Hearing this, Jesus said to Jairus, 'Don't be afraid; just believe, and she will be healed.'"
Jairus had come to Jesus because his daughter was very sick. He was a synagogue leader and it probably took him relinquishing his pride to ask for Jesus' help. He is told of his daughter death by a household member who assumes Jesus is not needed any longer.
Jesus instructions are simple, Don't pay attention to your fear, just believe she will be healed. His 12-year-old daughter is healed and restored to him.
What does it mean to trust Jesus wholeheartedly?
To see a good example of trusting Jesus wholeheartedly, lets look at Abraham.
Romans 4:18-25
 "Against all hope, Abraham in hope believed and so became the father of many nations, just as it had been said to him, 'So shall your offspring be.'  Without weakening in his faith, he faced the fact that his body was as good as dead—since he was about a hundred years old—and that Sarah's womb was also dead.  Yet he did not waver through unbelief regarding the promise of God, but was strengthened in his faith and gave glory to God,  being fully persuaded that God had power to do what he had promised. This is why "it was credited to him as righteousness."  The words "it was credited to him" were written not for him alone,  but also for us, to whom God will credit righteousness—for us who believe in him who raised Jesus our Lord from the dead. He was delivered over to death for our sins and was raised to life for our justification."  
Hanging on to a promise from God that you are going to be the father of many nations does take trust. Through the time of his waiting for the fulfillment, he was becoming an old man. He continued to trust in God wholeheartedly even though the promise had not come to pass. When Abraham was 99 and Sarah 90 they had Issac. Waiting gave God full credit for the birth of Issac and the nation of Israel. Abraham knew God would fulfill His promise because of His faithfulness. Here are points from Abraham's example to remember.
Abraham in hope believed God.
He ignored his circumstances.
He did not waver in trust because he knew God had the power to do as He promised
His experience with God's faithfulness strengthen him.
We too can trust Jesus wholeheartedly in challenging situations. Accepting Jesus Christ as our Savior, we placed all our trust in Him because we believe Him. Living in Jesus day by day takes the same trust. It is hard to completely let go of control. and that is what we have done by committing to Jesus Christ. The way to go from loss to hope is by wholeheartedly trusting in our Lord and Savior, Jesus Christ.