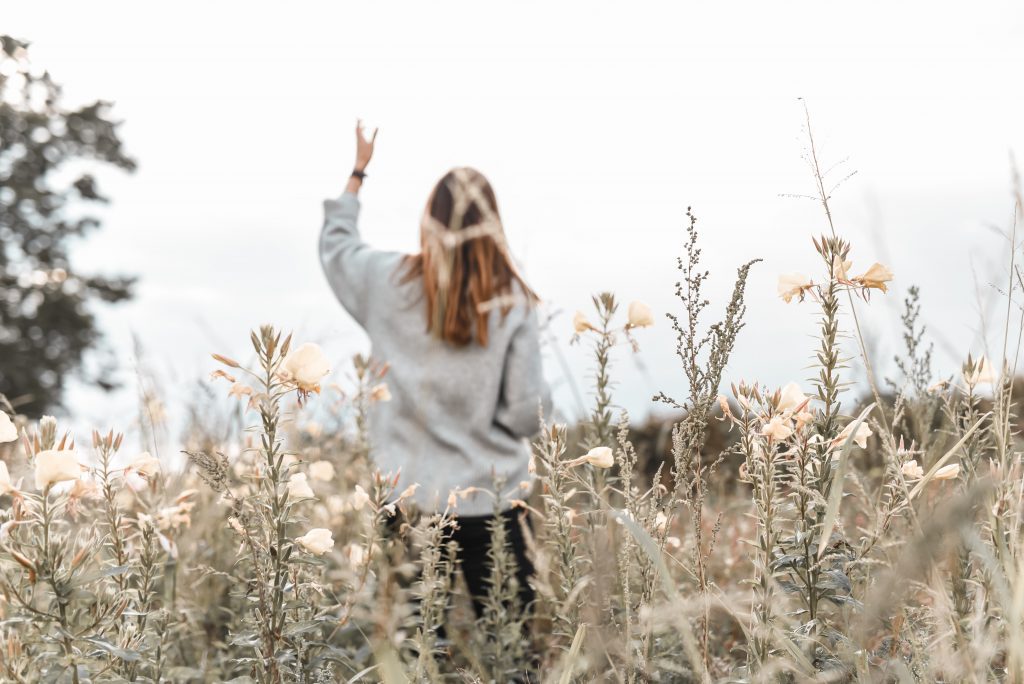 Why do we love Jesus? Loving Jesus is different than loving our family and friends, It is God's special love called "agape" in the Greek.
God's love is unconditional and human love is fickle. It can change from moment to moment with our moods. God's love is steadfast and unmovable.
When we accept Jesus Christ as our Savior, we receive this special love. It is then we are able to express our love to Jesus.
What Does It Mean to Love Jesus?
At the moment of our salvation, our love for Jesus begins. Who could not love someone who is so giving? Going through the process of God becoming human has to be a trial. That is just the beginning of what He went through for you and I.
Committing to Jesus and living for Him requires love. Each step of growth and obedience deepens our love for Him.
Bible Verses About Loving Jesus
The reason for loving Jesus is what He did for us when He died on the cross and paid the penalty for our sin. He was able to do this because He is the Son of God and perfect.
We are able to express our love to Jesus because God has given us His love through the Holy Spirit.
We are able to show our love for Jesus by obeying His Word.
Loving Jesus is to follow in His footsteps. He wants us to walk in His love so that others will see our witness and accept Him as their personal savior.
As we begin to grow in the Lord, we are eager to learn His ways. One is to not love the things of the world. This does not mean we can't enjoy what God provides but it shouldn't be our priority.
Jesus wants us to be obedient and follow what He teaches. He doesn't want us to love just in word but putting it into action for others as He did in His ministry.
The Lord wants us to express His love to others. If we know someone needs help and turn the other way, how can we have Jesus' love?
We can also love Jesus for the many blessings He gives to us. He is always there for us, waiting for us to call on Him. Our good is always at the top of His list.
How to Love Jesus Everyday
Loving Jesus is not hard. The more we seek Him, the more we learn about Him. Knowledge helps in creating a relationship with Him.
As we fellowship with Jesus, we need to come to Him with our sins. This helps keep a clear path to Him and He wants to hear we are sorry. When we love Him this is something we want to do.
Here are some ways we can love Jesus every day.
Worshiping Jesus in Church
We are told in scripture to not forsake the assembling of ourselves together.There are Christians that think this is not important. The Bible is our authority and we receive a blessing when we obey this command.
The Lord says where two or more are gathered together, He is there. His presence binds the hearts of Christians in worship together.
Worshiping together not only deepens our love for Jesus but also builds our love for other Christians. While fellowshiping we can share what the Lord is doing in our lives and encourage others in their walk with Jesus.
Praying regularly
The habit of praying daily is very important in loving Jesus. How can we build a relationship without communication? What would our relationship with our family look like without talking to them and learning about their life?
The same is true when we talk to Jesus. He wants us to tell Him our problems and ask Him for help. In turn we learn more about His love and what He wants us to do.
Prayer is also an opportunity to express our love as we praise Him for who He is and thank Him for everything He does.
Reading His Word
The Bible is alive and profitable for studying and growing in the Christian life. It is there that we learn what Jesus wants us to know and do.
We can look at the life of Jesus and see why He is loved by so many. His love was given to everyone in spite of who they are or what they had done.
The lives of people He touched is recorded in the scripture and points to what Jesus accomplished in them. What a joy to see how Paul changes after His acceptance of Jesus as Savior. His life reveals the transforming power of Jesus. What an encouragement.
Helping Others
We read in 1 John 3:17 that Jesus tells us to not neglect helping others in their time of need. This is a good way to show others the love we have for Jesus by being there for them.
There are usually different avenues in the local church to help others. If we have special talents the Lord has given us, we can use those in the process.
The community also has a place for us. The Salvation Army is always looking for reliable help as well as local food banks.
We can help others not only in physical ways but also by giving financially. We need to remember them in our prayers also.
Memorizing Scripture Verses
Another way to draw us closer to Jesus is memorizing verses. As we learn the phrases, we pay more attention to what is being said. This takes the verse from the head to the heart.
Looking at scripture in this manner teaches us more than repeating the verse correctly. The scripture becomes more precious and we appreciate it even more.
A good reason to do this is for storing God's Word in our hearts. Wherever we are, the Bible is with us to encourage and strengthen.
Journaling
Writing is a great way to become more familiar with Jesus. We can write scripture and record what a particular verse means to us.
Recording prayer requests and how God answers is a way for us to realize how often He blesses us and others in our lives. We become more conscious of Him and begin to look for those answers. It's also a good reference when we need to remember His love for us.
Writing can also teach us more about the love of Jesus. In moments when we are searching for the right words, God speaks to us and we learn new and wonderful lessons.
Loving Jesus is a Priority
These are some of the main ways we can grow in our love for Jesus. As He said, following in His footsteps is the best direction to grow in our love for Him.
Investing our time in the methods above will not be a waste of time. Our love will grow stronger the closer we become to Him.
There is nothing that can satisfy the soul like Jesus Christ. We are all born with a space in our hearts that only He can fill.
If you would like to contribute to this conversation, please comment.