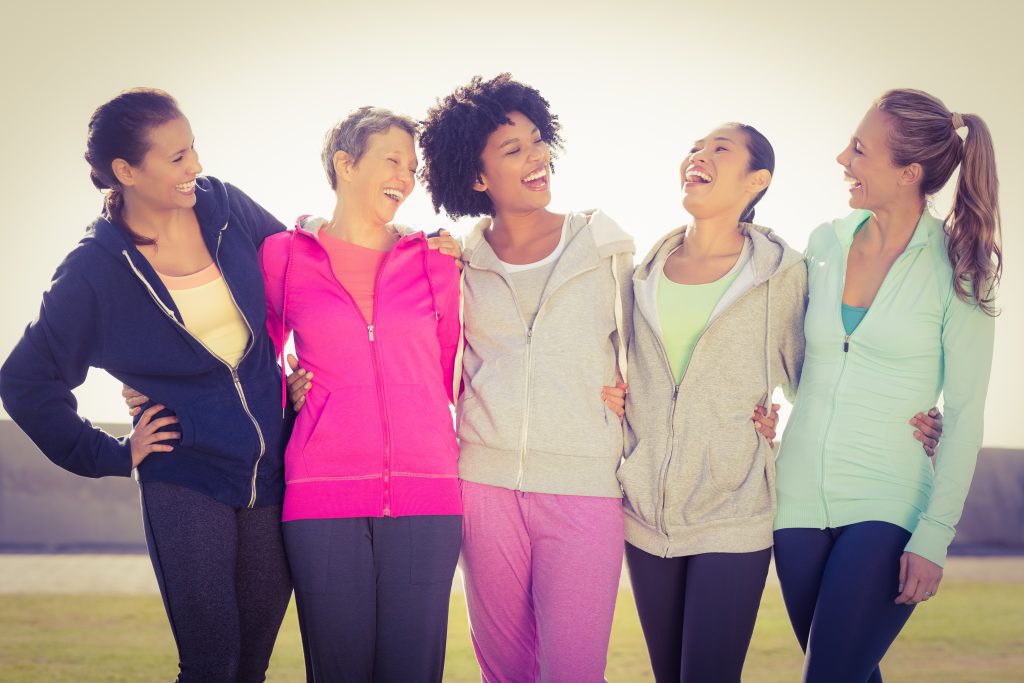 Friendship
What is a good friend? If our relationships are good, we probably don't think much about the qualities of friendship, we just enjoy and appreciate them. When a friendship goes awry, we often wonder what went wrong. Usually anger is involved but what caused the anger?
Losing a friend can be very painful. It not only affects our feelings for that person but also causes us to doubt ourselves and how we relate to others. Maybe we have a good rapport in the beginning but as situations change, so does the relationship. Looking at what the Bible teaches about this can enlighten us in recognizing good qualities in others and learning to implement them in our own lives.
Loving at All Times
"A friend loves at all times, and a brother is born for a time of adversity." Proverbs 17:17 NIV
A true friend is there in every circumstance of life, to support like a brother, a part of the family. We get our example from the life of Jesus Christ who taught we are to love our neighbor as ourself.
But as human beings we are not capable of that kind of love. We are not born with an unconditional love, it has to come from Jesus Christ. Relying on Him to teach about true love can enhance our friendships. Staying with this mindset can help us from making many mistakes.
Trusted Counseling is Important in a Good Friendship
"Perfume and incense bring joy to the heart, and the pleasantness of a friend springs from their heartfelt advice." Proverbs 27:9 NIV
How wonderful it is to have a friend that we can go to for advice. When we are agreeable in core values, we are able to trust that their advice is what we need to hear. We don't have to agree in everything, but if our values are similiar its makes it easier to come to a solution.
It is nice to be able also to go to someone who we know will not take our confidence and spread it to others. There have been many friendships destroyed by gossip. Sometimes it's not our intention but a slip of the tongue is just as devastating.
Encouragement
"Therefore encourage one another and build each other up, just as in fact you are doing." 1 Thessalonians 5:11 NIV
Paul is commending the Thessalonian Christians because they were encouraging each other even though they were living in trying times. "According to this verse, Christians should let the prospect of spending eternity with Jesus motivate them to encourage and edify one another. Instead of being dismayed as world events unfold, we should remind one another that a better day lies ahead. We look forward to the day when Jesus arrives to rapture His church. In the meantime we should help one another become more like Jesus and better equipped to serve Him." bibleref.com
Taking time to encourage someone not only helps them but is a building block for a better relationship. How important to us is to have that kind of friendship?
Helping Each Other Up
"If either of them falls down, one can help the other up. but pity anyone who falls and has no one to help them up." Ecclesiastes 4:10 NIV
I'm sure we have all experienced the moment when something happens and we feel all alone. Pretty discouraging, right? How often have we neglected to do our part when someone is down. This is not the way the Lord wants us to react. We are to support that person, meaning to help them up in whatever way we can. This is what true friends do.
Honor One Another
"Be devoted to one another in love. Honor one another above yourselves." Romans 12:10 NIV
The definition of honor, "The root of kabod [d/b'K] literally means heavy or weighty. The figurative meaning, however, is far more common: "to give weight to someone." To honor someone, then, is to give weight or to grant a person a position of respect and even authority in one's life. A person grants honor most frequently on the basis of position, status, or wealth, but it can and should also be granted on the basis of character." biblestudytools.com
In this verse we see love and honor together. When our mindset is loving one another, honor is a by-product. Our relationships will be much stronger when we respect each other.
Carrying Each Others Burdens
"Carry each other's burdens, and in this way you will fulfill the Law of Christ." Galatians 6:2 NIV
God wants us to come to Him for our burdens, but sometimes that involves a friend who is willing to help. Sharing in one another's burden shows us what it is like to walk in someone else's shoes. It awakens us to things we may not have experience before and creates a lasting bond.
The Law of Christ is to love one another and is not the same as the Old Testament laws. In the verse above, it means you will fulfill Christ's love.
Forgiveness in a Good Friendship
"Bear with each other and forgive one another if any of you has a grievance against someone. Forgive as the Lord forgave you." Colossians 3:13 NIV
This can be a hard one. We've all been hurt and know how difficult it is to forgive when the pain is so fresh. Most of us just do not want to forgive. Why let them off the hook when they have been so thoughtless?
As Christians we are to look at our example. Jesus Christ forgave each of us for everything we have ever done or will ever do. We need to think about our life and the many mistakes we have made, are we above Jesus? Think of what He went through and He still forgave His persecutors.
We don't want to forget what happened and that's okay because we don't forget. There is a difference in forgetting and forgiving. Forgiving takes the vindictiveness away and leaves only the memory. Soon it will become a distant thought and our friendship grows stronger.
There are some people who will never forgive. This is not our burden, but we still have to forgive because that is what is best for us. Jesus knows this and why He commands us to forgive.
Be Cautious in Choosing Friends
"The righteous choose their friends carefully, but the way of the wicked leads them astray." Proverbs 12:26 NIV
We all have acquaintances that we are not close with because our values are different but we still love them. It's not a good idea to run with people that are involved in a life style that we know it not good for us. Occasionally someone is able to lead another person to the Lord, but it takes a very strong Christian to resist temptation of a different lifestyle.
The Lord loves us and wants us to have joy in our lives and this is why He warns us to be careful about whom we choose as friends. The word friend suggests an intimacy with another person and that should prompt us to listen to what the Lord says.
Prayer is a Part of a Good Friendship
"After Job had prayed for his friends, the Lord restored his fortunes and gave him twice as much as he had before." Job 42:10
If you are familiar with the story of Job then you know his friends had not been encouraging to him. They kept trying to find the sin in his life and blaming his misfortunes on that. Later the Lord rebukes all three of his friends for their comments.
Knowing this its hard to believe that Job was praying for his friends. Believe it or not he was not praying for hail to fall on them but for the Lord to accept their sacrifices. Praying for our friends is one of the best things we can do for them and it enhances our love for them.
Christian Friends
These are all great attributes of friendship and we need to listen to become a better friend. Believe me I have been convicted of my limitation in this area and I need to rely on the Lord to help me.
We need to remember that we are humans and are incapable of being perfect. Our job as Christians is to lean on the Lord to help us be the person our friend needs. The Lord knows our friends, us and the situations we are involved with. Talking to Him can help eleviate current problems we may be having.
If there is a problem you would like for us to pray for, please leave a comment.