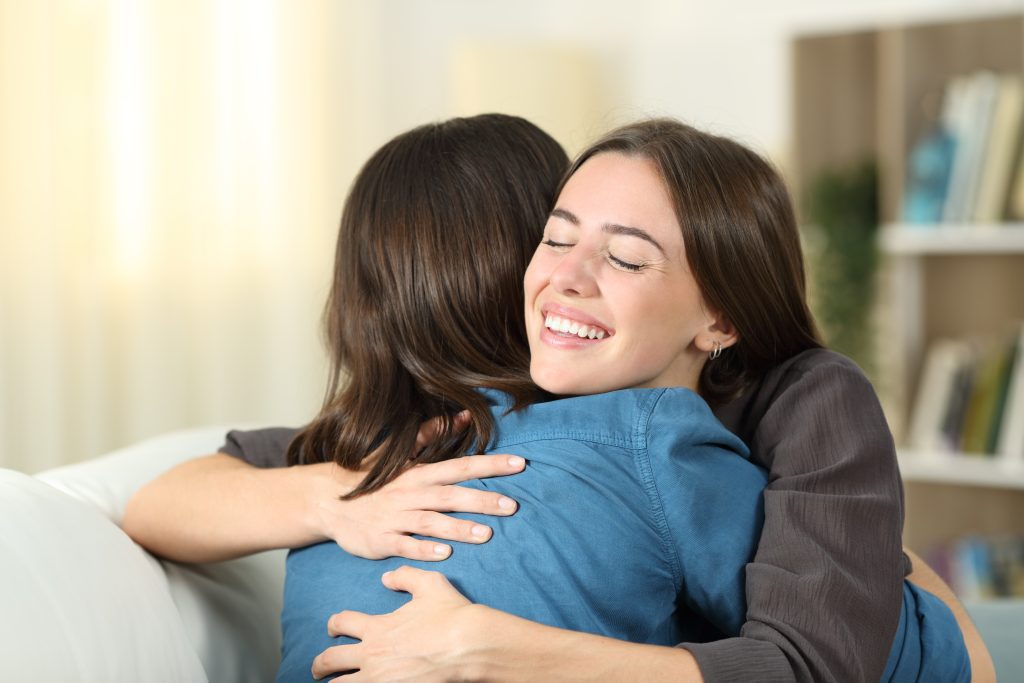 The Meaning of Forgiveness
The definition of forgiveness according to The Dictionary of Bible Themes, "The freeing of a person from guilt and its consequences, including punishment; usually as an act of favour, compassion or love, with the aim of restoring a broken personal relationship. Forgiveness can involve both the remission of punishment and the cancellation of debts. Sounds really easy, yeah. Applying it in reality maybe a little harder when forgiving a friend who has hurt us. In this post will be 5 steps that may be helpful in forgiving a friend.
Talk to the Lord about Forgiving a Friend
Prayer is always a good idea especially when our heart is heavy with pain. The Psalms are a good example of how the different authors have allowed their feelings to show in their conversation with God.
"Save me, O God, for the waters have come up to my neck. I sink in the miry depths, where there is no foothold. I have come into the deep waters; the floods engulf me. I am worn out calling for help; my throat is parched. My eyes fail, looking for my God." Psalm 69:1-3 NIV
David came to the Lord and opened up with how he was feeling. We can do that too. We should let Him know exactly what is bothering us and tell Him how hard it is to forgive our friend. This is a good place to relieve some of the stress that has built up because of the situation.
"I call on You, my God, for You will answer me; turn Your ear to me and hear my prayer." Psalm 17:6 NIV
When we go to the Lord we need to make sure we have addressed any unconfessed sin to make sure the path is clear. When we ask in His will, He will answer.
"This is the confidence we have in approaching God: that if we ask anything according to His will, He hears us. And if we know that He hears us–whatever we ask–we know that we have what we asked of Him." 1 John 5:14-15 NIV
Meditate on Scripture to Help in Forgiving a Friend
What does the Bible say about our feelings? Are we angry, hurt or depressed? Look up verses about emotions and really concentrate on what they are saying. We need to read the verses before and after to make sure we have the right context.
Below are some of the more common emotions we feel when hurt.
Pain is one of the first reactions to a conflict in friendships. Pain coming from someone we trust makes it almost unbelievable that they would hurt us.
"He heals the brokenhearted and binds up their wounds." Psalm 147:3 NIV
Usually after some of the pain subsides, we become angry. These are normal emotions but the Lord want us to react in the right way to protect us from more pain.
"Refrain from anger and turn from wrath; do not fret–it leads only to evil." Psalm 37:8 NIV
If we allow anger and pain to take over our lives, we can become depressed.
 "I waited patiently for the Lord; he turned to me and heard my cry. He lifted me out of the slimy pit, out of the mud and mire; he set my feet on a rock and gave me a firm place to stand." Psalm 40:1-2 NIV
Can We Relate to Their Situation?
"Finally, all of you, be like-minded, be sympathetic; love one another; be compassionate and humble." 1 Peter 3:8 NIV
This is a good one. The Lord wants us to put ourselves in their place therefore understand why they hurt us? This is to help our pain? With some people it may be hard to come up with good reasons because they are just being mean. There are many times when we begin to look at the situation, we can understand why they did what they did. It may have even been unintentional.
When we are upset its not easy to be sympathetic. The Lord gives us His Word to help in this type of situation. We can use this time to grow in Him.
"All scripture is God-breathed and is useful for teaching, rebuking, correcting and training in righteousness, so that the servant of God may be thoroughly equipped for every good work." 2 Timothy 3:16-17 NIV
Talk to Our Friend
It may be a good idea to make arrangements with our friend to meet. Addressing the situation can work toward restoring the friendship and may bring to light what caused the problem. They may not realize they have hurt us.
"Finally, brothers and sisters, rejoice! Strive for full restoration, encourage one another, be of one mind, live in peace. And the God of love and peace will be with you." 2 Corinthians 13:11 NIV
This conversation should be handled without harsh words and only things that can help amend the problem. Try to stay away from making judgements and remember this is someone we care about.
"A gentle answer turns away wrath, but a harsh word stirs up anger." Proverbs 15:1 NIV
We need to let them know how we feel in a nice way without making them feel threatened. Watch how they respond, they may surprise us how bad they feel. Give them a chance to tell you they are sorry and accept with graciousness.
This is also a good time to discuss anything we may have contributed to the difficulty. An apology may be appropriate from both sides and helps to still rough waters.
Working it out takes both people and some will not be willing to reconcile. This is not your burden, let it go.
Forgiving a Friend
We are down to the point, are we going to forgive? Remember, forgiving and forgetting are two different things. As we forgive, the memories will fade and will become less painful.
"Be kind and compassionate to one another, forgiving each other, just as in Christ, God forgave you." Ephesians 4:32 NIV
The Lord wants us to become like Him. Has He forgiven us? Of course. Are we willing to take on His attribute of forgiveness?
Our friend may not have apologized or didn't think they were wrong. Looking at the definition of forgiveness, "The freeing of a person from guilt and its consequences, including punishment;" their acknowledgement is unimportant. The forgiving is up to us.
Hanging on to the past is never good. We need to let go of resentment and replace it with forgiveness. This will free us to have God's joy.
If there is something you would like to add, please leave a comment.